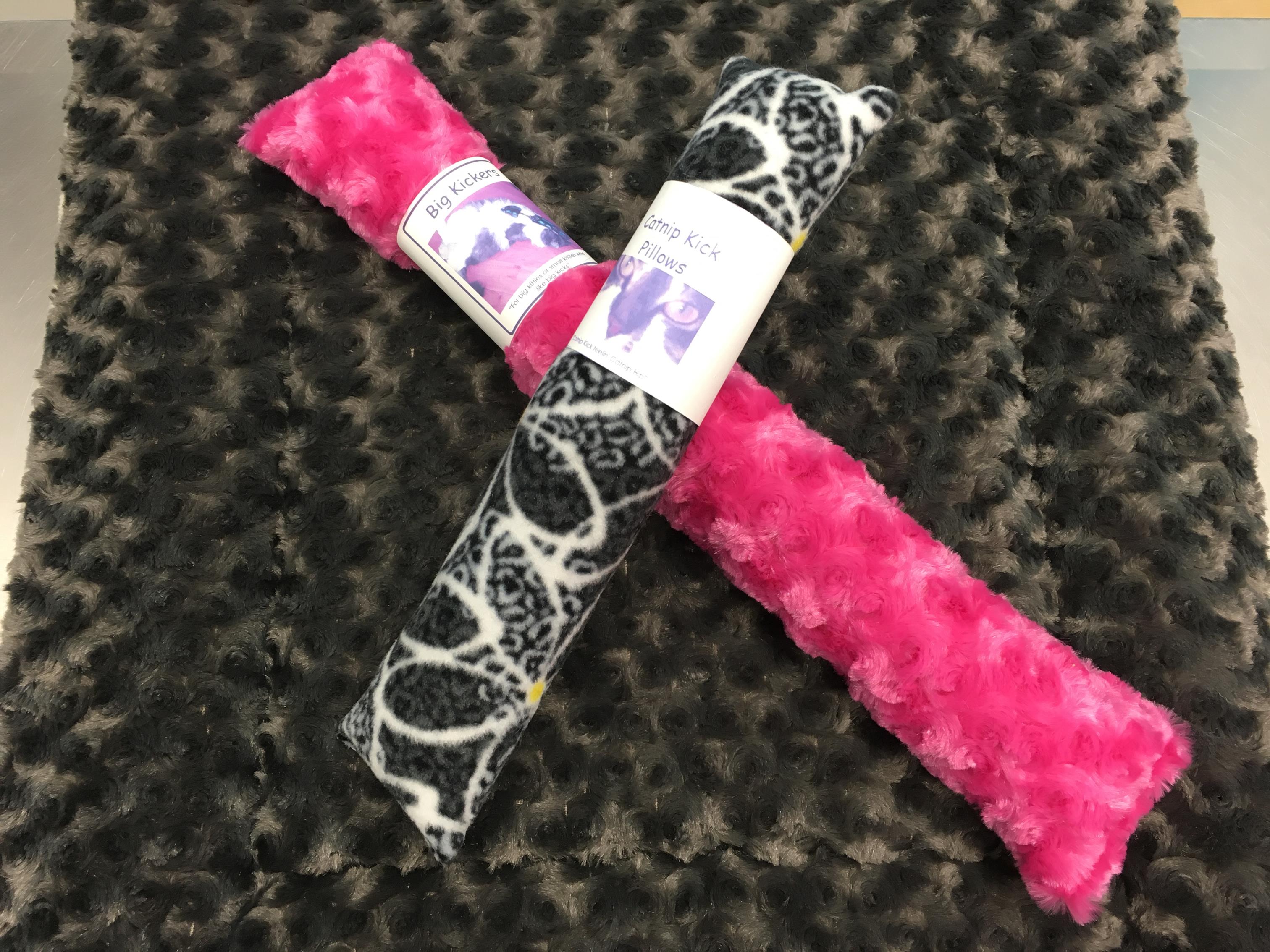 Another great product from Cat Chi Designs. Plush pillows stuffed with potent nip.
These toys are an excellent alternative for cats that like to "bunny kick" their prey. For cats that were taught at a young age that hands and arms are toys, these can be a great tool to redirect their behaviors onto an appropriate activity.
**Never play with your cats with your hands!**
These are washable if soiled, but that will likely wash away the potency of the nip, but they can be re-marinated in loose catnip, silvervine or dried honeysuckle.
Some kitties, especially seniors really do just like to use these as a pillow!